Spa World claims to be The World's Greatest Hot Springs and while this may be a slight stretch, it is no doubt one of the world's largest urban hot spring complexes.
The building contains 16 different types of baths from 11 countries, an indoor swimming pool, and numerous other amusement facilities.
The spa has two zones, the Asian Zone and the European Zone, with men and women changing every month.
There are many elaborate baths, including one with sharks swimming beneath your feet.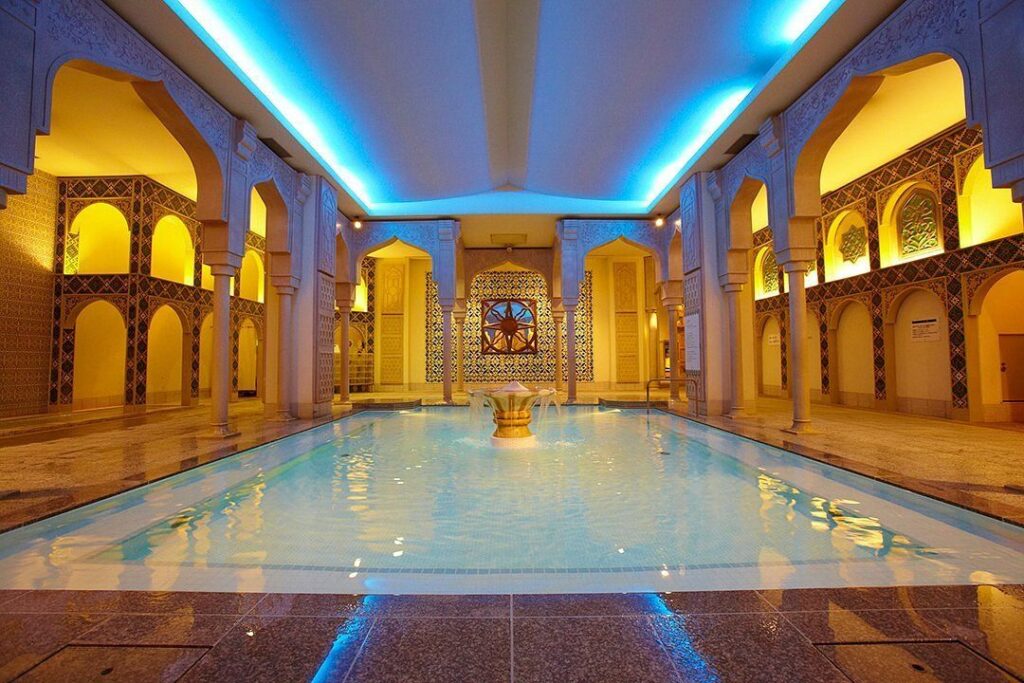 outline
name
Spa World World Grand Onsen
スパワールド世界の大温泉
business hours
24 hours (Entry and bathing are not permitted between 8:45 and 10:00 due to cleaning)
business holiday
without a holiday
fee
Bathing of 2400 yen (3 hours on weekdays and 24:00 to the next 5:00 are late-night surcharges of 1000 yen separately)
residence
3-4-24, Emisu, Naniwa-ku, Osaka-shi, Osaka
telephone number
06-6631-0001
access
A short walk from Subway Zoo Station